3 Crucial Automotive Industry Developments Car Dealerships Need to Watch
---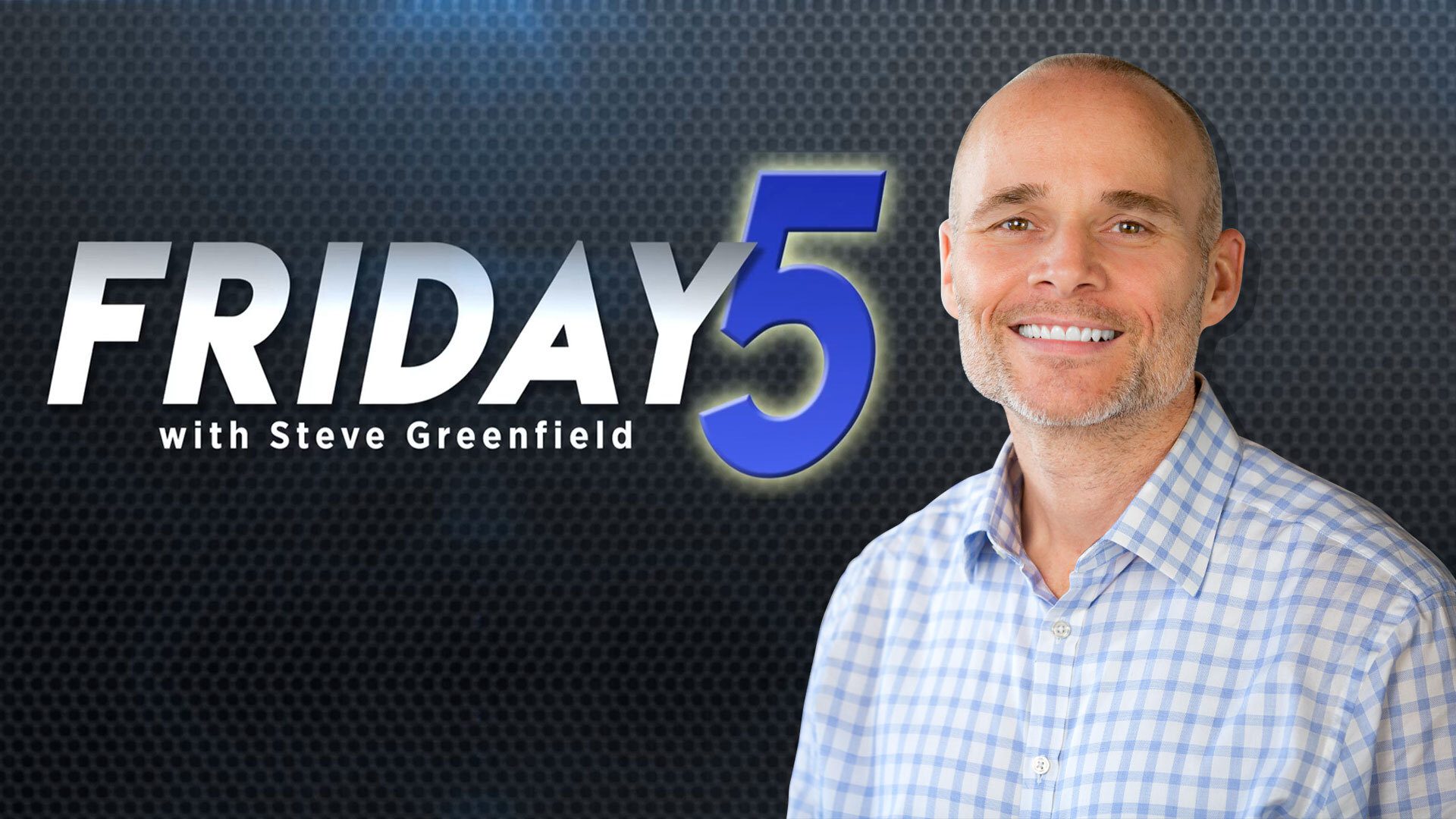 Welcome to this episode of The Friday 5 with Steve Greenfield, Founder and CEO of Automotive Ventures, an automotive technology consultancy that helps entrepreneurs raise capital and maximize the value of their business.
The news cycle continues at a frenetic pace this year, and this past week was no exception. It's amazing how much the industry is changing. If you blink, you might miss big news that potentially impacts the franchise dealership model.
This week, I want to recap three key pieces of news that have crossed the thread over the past week – news that dealers should primarily focus on monitoring.
1. Buy/sell activity
First of all, there is NO sign that physical dealer buying/selling activity will slow down anytime soon.
Lithia Motors has been the most voracious of the public acquirers, aiming to hit 500 roofs and $50 billion in revenue before it has built its planned footprint. The aggressive pace of Lithia's acquisitions provided a floor for market valuations.
This week, Lithia announced the purchase of 10 dealerships in southern Florida and Nevada, which will add $950 million in expected annualized revenue.
So far, the U.S. dealer buy-sell market is following a similar pace to 2021, an all-time high; last year was widely considered the biggest year of store acquisitions in history.
The number of dealerships changing hands in the 1st quarter of 2022 is similar to that of the 1st quarter of 2021.
At the same time, valuations continue to rebound to an all-time high.
From my perspective, valuations are unlikely to be much higher than they are today. When natural acquirers like Lithia have sated their appetites and filled their projected footprint, valuations will likely fall back towards historic levels.
High inflation and fuel prices, weak consumer sentiment, rising interest rates and falling stock markets could bring us back to more normalized valuations.
But for now, those record valuations are being applied to record profits, driven mostly by a lack of supply of new vehicles. Many dealerships are taking the opportunity to turn these excess profits into physical store acquisitions.
Whereas the dealerships I speak with generally only target underperforming stores where they can justify paying exorbitant valuations applied to those inflated profits. I imagine some buyers in this current environment will eventually feel "buyers remorse" when valuations inevitably fall back to earth.
2. Ford ends lease buyouts for electric vehicles
Next week is interesting news from Ford Motor Company, which announced that it has stopped allowing customers in most states to purchase their electric vehicles at the end of a lease, a policy they say will will help manage the recycling of electric vehicle batteries.
For example, Ford Credit said customers who lease an F-150 Lightning, Mustang Mach-E or E-Transit must return the vehicle at the end of the contract and can then renew their lease with a new car if they wish.
While Ford communicates that this initiative is to help recover raw inputs in batteries, as prices have skyrocketed over the past year, I think there may be other dynamics at play.
We're going to see a proliferation of new electric vehicle models over the next 18 months, and OEMs certainly won't be able to accurately predict the residual values ​​of all of these vehicles. I believe this will allow Ford to control residual value risk for new EV models that may have volatile prices at the end of the term. By controlling the supply of used cars, Ford can closely monitor and influence the price of used cars.
GM (with CarBravo) and Ford (with Blue Advantage) now run their own online used car websites. By controlling non-lease volume, they can ensure that unique and attractive used vehicles are only available on their owner sites.
Automakers have observed recent dynamics in used cars, including the fact that most vehicles come back at the end of the lease term with thousands of dollars of positive equity. Ford will essentially have a purchase option to economically participate in any vehicle returning with positive equity instead of ceding that profit to the consumer or dealer.
It's also likely that Ford will realize that battery and charging technology will advance so rapidly that they may want the ability to take used electric vehicles off the road, which may not work competitively by compared to new models sold in the future.
Preventing the consumer from being able to purchase the unit at the end of its term makes a lease much more like a subscription product.
Let's think about the wider implications of this decision, anticipating that other OEMs will choose to follow the same path. This will mean far fewer non-lease vehicles available to automakers' franchise dealer networks and independent dealerships.
We'll be watching to see what other automakers announce similar plans over the next few months. I expect to see many more follow Ford's lead.
3. The FTC is cracking down on F&I departments
Last but not least this week, the Federal Trade Commission signaled that increased regulation could affect the profits of F&I dealers.
This week, the FTC proposed to ban financing, insurance coverage, and physical vehicle add-ons that quote-unquote "provide no benefit" and require extensive disclosure and consent on these optional products – including including an online price list.
The agency is also considering cracking down on dealer advertising tied to the cost of the vehicle itself.
An accompanying press release repeatedly described the physical additions and F&I products as "junk fees". However, the four commissioners supporting the regulations acknowledged in a separate statement that "not all add-ons add value."
The regulations proposed by the FTC include:
Bans on all non-benefit products.

Publish a list of all optional modules and their prices online.

Prohibition of misleading price advertising.

Disclosure and Decline in Writing of "Cash Price Without Optional Surcharges".

"Explicit and Informed Consent" on F&I Products and Other Add-ons.
Given that the CFPB has been largely "stuck" under the Trump administration, there hasn't been much threat of regulators squeezing dealer profits on finance and insurance.
We will be watching this latest development closely and whether the FTC, or any other government entity, begins to encroach on and threaten dealer profit centers.
I told you the news cycle was busy this week.
These issues need to be watched closely by dealers and have broad implications for the franchised dealership model and continued profitability in the future.
Companies to watch
Each week, we highlight interesting automotive technology companies to watch. If you read my Intel Monthly Industry Report, I feature a few companies each month, and we take the opportunity here on Friday the fifth to share some of these companies each week with you.
Today we have two companies to watch: WrenchWay and Axion.
adjustable wrench
For as long as I can remember, I've heard dealerships say they're having trouble recruiting and retaining technicians.
WrenchWay is a recruitment platform for technicians and service departments. It changes that dynamic by giving technicians an insider's view of dealership operations, equipment, pay levels, company culture, and other relevant information.
WrenchWay accomplishes this with its Top Shop program. Dealerships pay a monthly fee of $150 to be listed as a Top Shop, but the listing is much deeper than a typical job post. Dealerships must include specific information before positions are accepted, including technician pay levels, work amenities offered (such as air conditioning and heating), and equipment available.
Additionally, the display should include videos showing what the shop is like and interviews with fixed ops technicians and executives talking about what it's like to work in their shops. This unique approach markets the franchise and the opportunity to more than just the job seeker.
I like this company because it tries to solve one of the most important problems for dealership FixedOps services – technician recruitment and retention. The company was started because a dealership needed help recruiting, and they wanted to bring the technology and processes to make their efforts repeatable and scalable.
You can check out WrenchWay at www.WrenchWay.com.
axion
Axion is an AI platform and predictive digital offering for engineers and QA management that enables users to efficiently mine tons of unstructured data to derive insights to effectively accelerate the vehicle development.
Axion's mission is to provide engineering leaders with the best decision intelligence platform to empower decisions to achieve the best results.
Forward-thinking engineering leaders in the automotive, aerospace, and defense industries leverage Axion to accelerate product development, improve program planning and supplier collaboration, and improve quality using Axion's AI-powered predictive digital platform. Customers include Boeing and the US Air Force.
I love this company because it can augment a user's current process to very quickly and efficiently extract tons of unstructured data in order to derive insights from it. Axion provides clear visibility into the future outcomes of today's decisions and actions.
Discover Axion on www.AxionRay.com.
——————-
So that's your weekly Friday the 5th, a quick recap of the big deals in automotive technology over the past week.
If you are a young automotive tech entrepreneur looking to raise money, or an entrepreneur trying to decide if and when to raise money or sell your business, I would love to talk with you.
Thanks for tuning in to CBT News for this week's Friday Five, and see you next week!
---
Did you like this episode of Friday 5? Please share your thoughts, comments or questions regarding this topic by submitting a letter to the editor here, or contact us at [email protected]
Be sure to follow us on Facebook, LinkedIn and TikTok to stay up to date.
While you're here, don't forget to subscribe to our email newsletter for all the latest automotive industry news from CBT News.