Build a 2nd Machine Age Dealer
---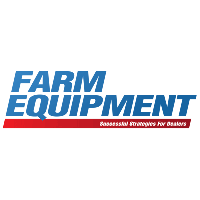 Rapid change creates both risk and opportunity. Your dealership is affected by big changes in technology, workforce and the higher expectations of your customers, employees and suppliers.
The risk to your dealership is that if you don't see and adapt to the changes, the future of your business could be in jeopardy.
The opportunity is to build a sustainable future for your business in a context of rapid change. As a leader, move away from work "in the company" and work "on the company". Strive to create the necessary changes in culture, people, processes and metrics needed to ensure a sustainable business in the future.
Building a 2nd Machine Age dealership is not an opportunity. It is imperative. It has to be done! If you don't react, your business is at risk of being burnt out.
So, my leadership lesson challenge for you in 2022 is to "Build a 2nd Machine Age" or SMA Dealer.
What is a 2nd Age Machine Dealer?
We've laid out the basics of an SMA dealership in this series of leadership lessons:
The Good to Great Flywheel elements – our 2020 theme, and
Creating a Client-Centered Culture / CCCC – the 2021 theme.
Specific articles pointed the way to an SMA dealer.
"Optimizing technology" (G2G June 2020), and
"The Customer-Centric Dealer of 2030" (CCCC July 2021).
And in 2014, two "Technology for Profit" articles are relevant.
Are you ready for the 2nd machine age? (April 2014)
– We are now in the 2nd half of the chessboard and experiencing the implications of exponential change.
Using technology to connect and collaborate (January 2014)
– 5 characteristics have been described
We will deepen our thinking on how an SMA dealer should be:
Connected – to customers, employees and machines
Collaborative – with customers, suppliers and other departments of your customers
Change – the 2nd Machine Age is all about change.
What changes should be considered for an SMA dealer?
Some of the changes to consider include how your business is organized, how success is measured, new processes to use, and different roles for your employees.
For example, instead of having a separate precision agriculture or integrated solution department, an entire customer-centric SMA dealership will be organized around:
Customer service
Customer success and
Customer solutions
The new metrics could be response speed measured in seconds or minutes, not hours or days. New processes could include managing data within your dealership and among customers, suppliers and others. This could create the need for new positions and roles for the people you hire and deploy.
In 2022, look for articles that explain each of these in more detail. In the meantime, start building a 2nd Machine Age dealership today. With the pace of change, if you don't move forward, you fall behind.
Theme 2020: Going from good to excellent
Growing from good to excellent (G2G) – The flywheel of the sustainable dealership (December 2019) – What makes a dealership good? And what does it take to turn a dealership from good to great? How do you value your leadership?
Spoke # 1, Take advantage of the new waterfall on occasion (January 2020) – What is the New to Used Cascade and why is it important as the first spoke to describe in the flywheel of the Good to Great dealership?
Spoke # 2 Invest to Grow: High absorption (February 2020) – Absorption is simple to calculate, but it contributes to the two main goals of a dealership: high ROI and building repeat customers.
Department # 3/1 – Culture & Process (March 2020) – "Culture eats breakfast strategy" The best plans fail without a strong culture to back them up. Key processes are part of a performance culture.
Spoke # 3/2 – Performance culture: be the employer of choice (June 2020) – The best dealers attract and retain the best.
Spoke # 4 – Balanced Dealer Who Sells Solutions and Gains Trust (September 2020) – How your entire dealership hears and serves the customer is at the heart of a balanced dealership where people are trusted to consistently deliver and serve customers.
Department # 5 – Robust Marketing Process (Oct 2020) —Build your dealership brand with all segments using a robust marketing process.
G2G Steering Wheel – Leveraging Technology (June 2020) – Technology is a "force multiplier" for your dealership.
Theme 2021: Create a customer-centric culture
Creating a customer-centric culture – – Lesson # 1: The goal is to retain customers (December 2020)
Focus on happy customers, not customer satisfaction (January 2021)
Define Customer Loyalty – Turn a Concept into Reality (March 2021)
Catch & Release or Catch & Keep (April 2021) Move from winning sales to focusing on customer loyalty. Loyal customers are the most profitable.
Customer Service Process – Creating the Right Culture and the Right Attitudes (May 2021)
How will your employees take care of your customer? It's TEAM (Work) (August 2021) – The skills and knowledge of your frontline employees.
Stay customer-centric as generations change
(October 2021)
The customer-centric dealership of 2030? (July 2021)