Construction Industry Dealer Updates | For construction professionals
---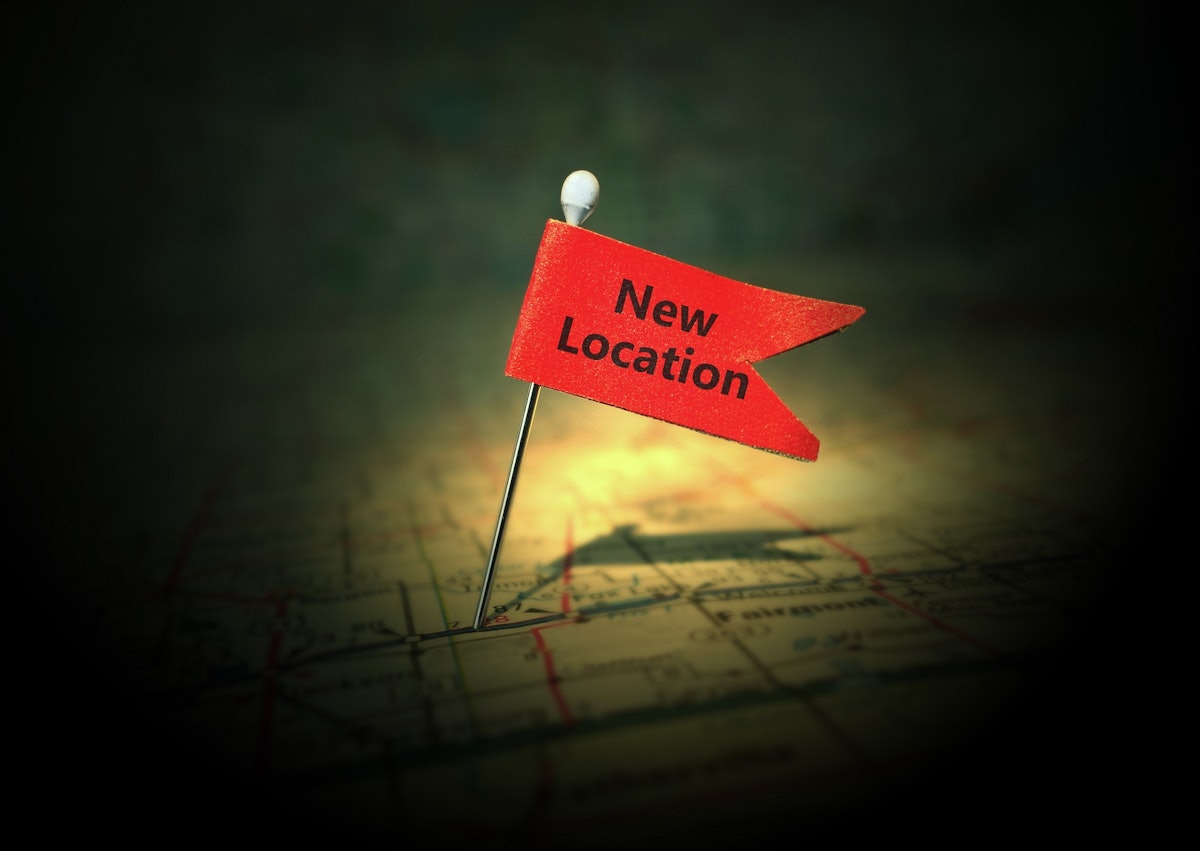 Here are updates on construction industry dealerships across the United States
Hyundai Construction Equipment Americas adds Holland Equipment Services to its dealer network
Hyundai Construction Equipment Americas announced a dealership agreement with HES – Holland Equipment Services, Holland, Michigan, under which HES will sell and service Hyundai wheel loaders and excavators in West Michigan.
Aric Geurink, president of HES, said the agreement with Hyundai represents a major growth opportunity for the dealership, which has established a significant presence in southwest Michigan as a supplier of equipment, accessories, used parts, services and rentals.
"Selling, servicing and leasing new Hyundai equipment adds significant value to the HES brand and gives us a competitive advantage," said Geurink, whose late father, Robert, started the family dealership in 1988 as the name of HES/A&B Farms. "It's a win for our dealer and our customers. We have excellent training and support from Hyundai, and our customers have a wider variety of Hyundai equipment and financing solutions to meet their needs. »
Geurink said HES is eager to add Hyundai's new articulated hauler models to its rental fleet. "We have customers who will find the new Hyundai ADT trucks perfectly suited for their applications," he said.
"Hyundai welcomes HES to its growing North American dealer network," said Ed Harseim, Midwest Sales Manager, Hyundai Construction Equipment Americas. "Having built a successful business on the sale and rental of used equipment, HES now offers customers a variety of new equipment solutions from Hyundai."
Yanmar opens a regional distribution center in Texas
Yanmar America Corporation has opened a new regional distribution center in Gainesville, Texas. The 54,000 square foot facility will distribute tractors, UTVs and related products to dealers and customers in the Texas market.
"This investment demonstrates Yanmar's continued commitment to the important Texas market," said Yanmar America President Jeff Albright. "With this new regional distribution center, Yanmar America is committed to providing exceptional buying and ownership experiences for our customers and we will continue to support our dealer partners to provide parts and service support."
The regional distribution center was opened in cooperation with Yanmar's flagship dealer "Tractor Bob's" and will distribute Yanmar's versatile, high-quality YM, YT and SA series tractors and the company's Bull and Brahma series UTVs. The centre, which will also ship a wide range of tractor attachments and spare parts, is expected to streamline dealer operations by reducing the need to maintain high levels of on-site inventory, while significantly reducing delivery times for products to customers.
Doc Bailey Cranes & Equipment adds Merlo telehandlers
Doc Bailey Cranes & Equipment is a full-service crane, truck crane and bucket truck rental company. They recently added Merlo telehandlers to their fleet for rental and sale.
Machinery moving companies make up a large portion of Doc Bailey's clientele. In addition to cranes and truck-mounted lifts, customers have requested machines that are not as tall as a crane, with more agility than the truck-mounted lift. While doing his research, Doc Bailey discovered that the Merlo P120.10 was well suited to the needs of his clientele.
"He offers 26,500 pounds. maximum load capacity," Bailey said. "Something my typical competitor doesn't. We are a specialist lift company and one of our goals is to be able to fill a niche for our customers. Merlo's P120.10 is that machine.
"The machine in question ticked a number of boxes," Bailey continued. "His cabin is bigger than the others. It's more ergonomic, which my clients appreciate. It's easy to use and the controls are responsive. All in all a very nice design. It's small enough to be nimble, but has the power to do what's asked safely.
Along with responding to needs as they arise, Bailey said fairness is always at the top of the list of goals. "We take care of our customers. Our main goal is to save our customers money with products that provide consistent efficiency and safety, whether direct, through rental or re-rental. We both win when we deliver on all counts.
Doc Bailey carries Link-Belt, RT cranes, bucket trucks, truck mounted mobile cranes. They offer rentals, sales, inspections, maintenance and repairs on all of their equipment.
There are three Doc Bailey Cranes & Equipment locations in the United States: the main location is San Lorenzo, California, Las Vegas and Oahu, Hawaii. All three will wear the P120.10.
Turton Bond opens offices in Austin, Houston
Turton Bond, a New York-based construction consulting firm, announces the opening of its Texas offices in Houston and Austin. Following increased client activity and demand in the South Central United States territory, these new offices will allow Turton Bond to expand as clients continue their entry or expansion into the region, particularly in the natural resource and manufacturing sectors.
Craig Oxley will lead the Texas offices, bringing with him more than 12 years of experience across multiple industries. Oxley further enhances Turton Bond's already deep experience in the real estate and data center industry, while also bringing experience in natural resources and semiconductor/high tech manufacturing to the forefront of the industry. 'company.
"We are delighted to welcome Craig to Turton Bond and believe this is the perfect time to expand into Texas," said Chris Bond, Partner at Turton Bond. "The market there is booming and we look forward to helping our customers enter and grow in the region."
The new Texas offices will provide an extension of Turton Bond's national projects and continued growth.
"Between Austin, Houston and Dallas, Texas offers all types of customers and industries, from financial services to electric vehicle manufacturing, from downstream petrochemicals to high-tech healthcare, there is a wide variety of customers and of upcoming projects over the next five years," said Texas manager Craig Oxley.
H&E opens a new branch in Florida
H&E Equipment Services has opened its new rental location in Lakeland, its ninth in the state of Florida with many more planned.
The facility includes a fully fenced yard, offices and a separate repair shop with six service bays. He is capable of handling a variety of construction and general industrial equipment for Central Florida customers.
"For more than 20 years, H&E has served the State of Florida. With expanding opportunities in the area arising from the surrounding metropolitan markets of Tampa and Orlando, where we have existing branches, Lakeland is the perfect location for our new rental branch. This strategic placement of facilities gives us greater coverage to reach customers throughout the region," said Branch Manager Timothy Longstreet, who worked in sales at the H&E Tampa branch for several years. "With the growth of multi-family housing and storage projects in the area, we will have the units available to meet the demand for quality equipment for these construction projects and many others. Customers will find that we have one of the youngest fleets in the industry with the backing of a first class team to back it up.
The Lakeland branch specializes in the rental of aerial work platforms, telescopic forklifts, earthmoving machinery, compaction equipment, generators, compressors, etc. and represents the following manufacturers: Allmand, Atlas Copco, Bomag, Case, Club Car, Cushman, Doosan, Gehl, Generac Mobile, Genie, Hilti, Husqvarna, JCB, JLG, John Deere, Kubota, LayMor, Ledwell, Lincoln Electric, Excavatrices Link-Belt, MEC, Miller, Multiquip, Polaris, Skyjack, SkyTrak, Sullair, Sullivan-Palatek, TAG, Taylor, Towmaster trailers, Wacker Neuson, Yanmar and others.
DICA Announces Move to New Manufacturing Headquarters
DICA has announced its move to a new headquarters and manufacturing facility in Urbandale, Iowa. This will double the company's manufacturing capabilities for standard and custom products.
"Consolidating multiple facilities in rural Iowa into one large manufacturing and office space allows us to provide an even higher level of customer service," said DICA CEO Kris Koberg. In addition to investing in new equipment, the facility is expanding warehouse space for its full line of outrigger pads, crane pads, cradles, access mats and sling protection products .
"It's part of our strategy to keep products in stock and available for immediate shipment," said Doug Herman, COO. "A larger inventory combined with our strategic location near highways 35 and 80 improves logistics, reduces transportation costs and accelerates delivery times for customers," he said. In most cases, a one-day turnaround on shipping is possible.
"We are currently only using half of the total 60,000 square feet under the roof, which positions DICA for future growth," Koberg said. By centralizing all operations in the Des Moines metro area, DICA has access to a larger pool of talent and makes it easier for customers to do business with the company.
The company began its move to the new headquarters in Urbandale earlier this year. Manufacturing and office activities are now fully operational in the new building.