Credit card rates remain pegged at 2% per month
---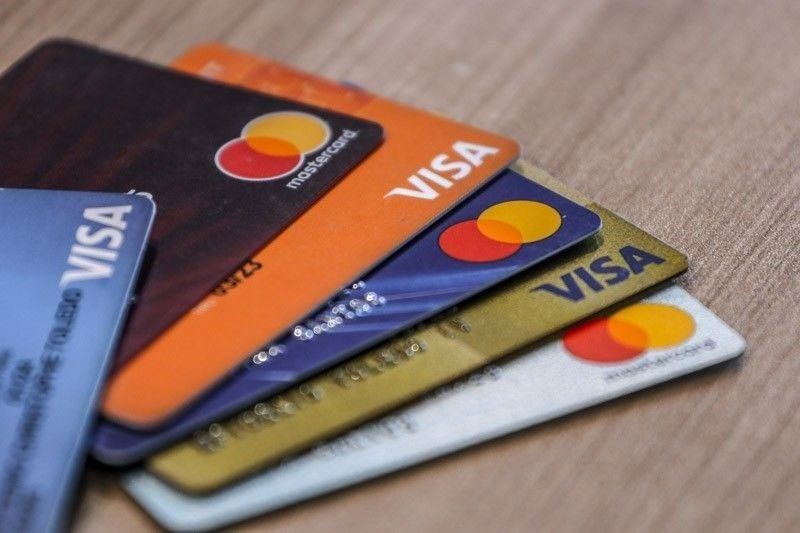 MANILA, Philippines — Bangko Sentral ng Pilipinas (BSP) is likely to keep the cap on credit card transactions at 2 percent per month or 24 percent per year amid the low interest rate environment as the country continues to recover from the impact of the pandemic.
Subject to the confirmation of the Monetary Board, it is likely that the interest rate or the maximum limit of the financial charge on the unpaid balance of the credit card approved more than a year ago will be maintained.
"There is no change in policy," BSP Governor Benjamin Diokno said in a text message.
The STAR first reported that the BSP was imposing an interest rate of two percent per month and 24 percent per year or a finance charge cap on unpaid credit card balances.
Similarly, the additional monthly fees that credit card issuers can charge on installment loans were kept at a maximum rate of one percent, as was the maximum transaction processing fee of P200 on the availability of advances in credit card cash.
The BSP formalized the imposition of the cap approved by the Monetary Board through Circular 1098 issued in late September 2020, and the cap became effective on November 3, 2020 to help Filipinos deal with the impact of the pandemic .
Rates and maximum fees are subject to review by the BSP every six months.
Before the cap was imposed, the annualized interest rate on credit card receivables averaged 36 percent.
Philippine banks and credit card issuers have reported lower profits since caps on credit card charges were imposed.
The BSP has maintained an accommodative monetary policy stance by keeping interest rates at record lows since November 2020 to help the economic recovery gain further momentum.
As part of its heavy lifting and COVID response measures, the central bank cut interest rates by 200 basis points in 2020, bringing the benchmark rate to a record low of two percent.
The latest data from the central bank showed that consumer loans made by universal and commercial banks rose 3.6 percent to P867.79 billion at the end of March.
Credit card loans posted a strong increase of 12.1 per cent to P446.06 billion, offsetting the 4.2 per cent decline in car loans to P333.16 billion and the 5.5 percent on wage-based general purpose consumer loans to P73.98 billion.
At the end of March, credit growth accelerated by 8.9 percent to P9.78 trillion from P8.98 trillion amid the ongoing reopening of the economy due to strict COVID quarantine and lockdown measures.