Does the dealership of tomorrow have no inventory?
---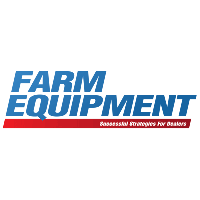 You may have read this headline and thought, "With today's supply chain issues, today's dealer already has zero inventory!" We've talked nauseatingly about the current inventory challenges—both for new and used equipment—that dealerships face. But what if, in the future, it was the result of deliberate intent?
According to an article by Steve DaSilva in Jalopnik. In a speech Farley delivered at Bernstein's 38th Annual Strategic Decisions Conference, he said that under his new plan, dealerships "would get rid of inventory entirely and become high-quality service centers." for customers who purchased their vehicles online," DaSilva wrote.
According to Detroit Free Press Farley says, "We need to adopt non-negotiated prices. We need to go 100% online. There is no inventory… 100% remote pick-up and delivery.
According JalopnikFarley says existing dealerships will play a role in the deal with Ford by using its "physical presence" to "outclass" companies like Tesla, which have had to build showrooms and service outlets.
Used car sales have already seen a shift online with the rise of Carvana and now Vroom. Who would want to buy a car without ever setting foot in it and taking it for a test drive? I know a few people who have purchased Carvana and are happy with the experience. I remain skeptical, but maybe I'm just one of those late adopters we're talking about.
Although there are great differences between the agricultural equipment and automotive industries, it is widely accepted that many innovations born in the world of automotive dealership models make their way to agricultural equipment dealerships in over time.
---
"Do you feel differently now that it's basically become a reality for dealerships?…"
---
Whether or not this trend catches on to farm equipment dealerships (or even larger-scale auto dealerships) is very much up to the customer. That said, today's farm equipment customer is not the same as it was just 10 years ago.
In 2018, I had a conversation with two dealerships about the changes they saw in their customers. One told how the younger generation of a client (who farms 50,000 acres) heard about a new tillage tool being used by another farmer in Canada that had great results. Based on this conversation alone, the customer bought 4.
"They are ready to do it, whereas they were not in the past. I think it's a change from generation to generation; that they are much more willing to adopt new technology more quickly," the dealership said.
Just 2 years ago, in our special report for the September 2020 issue, we asked dealers to dare to dream about how dealership facilities might evolve by 2030. None of those predictions included the abandonment of dealerships selling complete products. Do you feel differently 2 years later, now that it has become a reality for most dealerships – via supply chain shortages?