Endeavor Automotive has extended its Hyundai representation to seven dealerships with an expansion into East Anglia through the acquisition of car retail group Turners.
Bury St Edmunds and Ipswich dealerships were acquired from Turners of East Anglia for an undisclosed sum, along with a body shop, in the deal which officially closed on Saturday (8 October).
Brothers Glen and Ian Turner, who operated the Turners family business, retired to focus on real estate interests following the move.
Endeavor managing director John Caney said: "I am delighted to have acquired the three businesses of Glen and Ian Turner, the MG Kerry body shop in Ipswich, and Turners Hyundai Ipswich and Turners Hyundai Bury St. Edmunds.
"This is a very significant move for the group which extends its reach beyond our existing territory in Suffolk, creating a continuous territory from our Colchester Hyundai business.
"The Turners business is a fantastic opportunity with a large territory, and we very much look forward to welcoming Turners colleagues to the wider Endeavor group and building on the tremendous success already achieved at a very exciting time for all. ."
Endeavor's latest expansion takes its dealership count to 22 locations, covering Hyundai, London Electric Vehicle Company (LEVC), Lotus Cars, Polestar and Volvo.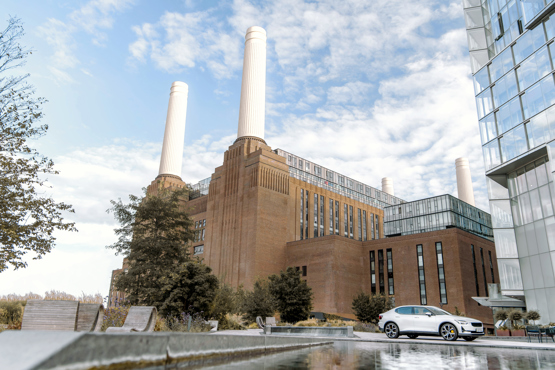 Most recently, car retail group AM100 opened the doors to their new Polestar space at the iconic Battersea Power Station.
Last week, September registration data from the Society of Motor Manufacturers and Traders (SMMT) showed Hyundai to be one of the UK car retailing success stories so far this year. Year-to-date, the Korean automaker's volumes are up 21.1% to 64,094.
Caney said the addition of Turner operations has further cemented a "very strong relationship with Hyundai UK", adding: "I would also like to take this opportunity to thank Ashley Andrew and the senior team at HMUK for their continued support. to the growth and development of the Group."
Glen Turner said: "This represents a strategic development for Endeavor and Turners to grow and enhance their respective business ambitions. We wish them the best for the future.
The deal was handled by David Kendrick and the automotive team at UHY Hacker Young who represented the sellers. Kendrick said: "It makes perfect sense for John to make this acquisition as it extends his footprint with Hyundai further into East Anglia.
Kendrick suggested further market consolidation was likely to occur in the fourth quarter, adding that there was "a lot of activity there."
Last week, Vertu Motors reported on the difficulties it faced as it considered growth through expansion.
In its first-half business update, the PLC asserted that "the industry's strong earnings over the past 18 months will be ignored" in any acquisition negotiations as it continues to generate value from its growth. .