Consumer behavior is constantly changing, especially in a volatile and rapidly changing marketplace, so delivering a tailored car shopping experience has never been more vital, says Darren Sinclair, chief commercial officer of iVendi.
Sinclair is set to host iVendi's "Best Buying Journeys" seminar during Automotive Management Live 2022 on November 10 at the NEC in Birmingham. as part of the event's digital theater stream.
While an e-commerce solution is essential, only around 2% of car shoppers undertake a true end-to-end online purchase, with the vast majority taking a mixed approach, iVendi found.
Sinclair said: "It's almost like we've gone through a full cycle. Two years ago, when we were in the middle of the pandemic, the ability to deliver a complete online shopping experience for e-commerce was absolutely essential.
"At the same time as retailers struggled to retain market share in the face of online disruptors, this meant that online retail dominated our discussions.
"Today we are seeing very individual buyer journeys. Retailers must therefore be agile and responsive in real time to successfully deliver tailored experiences.
"This means enabling the consumer and business to seamlessly slide between online and in-store, as well as combining digital processes in face-to-face scenarios.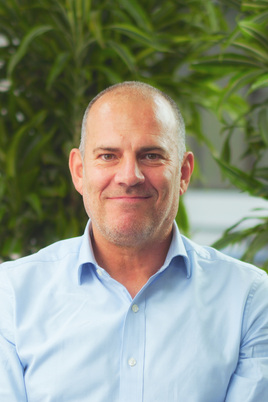 Sinclair (pictured) will also draw on the latest iVendi data to provide insight into current consumer behavior during the AM Live session
"The ability to deliver a tailored, seamless and uninterrupted buying journey has become an art form requiring exemplary customer service from sales staff confident in deploying sophisticated technology, while Retailers must also provide the digital tools necessary to give consumers the control they demand.
"And it all has to work together effortlessly."
Already, the company is seeing an increase in financing requests as consumers respond to the cost-of-living crisis by preferring to spread out payments rather than make high capital outlays.
However, this is compounded by rising interest rates which, in turn, has led to greater caution on the part of lenders, leading to increased rejections of finance applications.
Consumers are also reacting to current market forces, and iVendi's system now handles more soft financial research as car buyers weigh the likelihood of getting lender approval before talking to retailers.
Sinclair added: "Consumers are now asking more questions and expecting an immediate response. They also bring with them the expectations of other shopping experiences that their used car purchase will be completed in just a few days.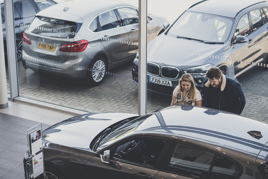 "Our data tells us that retailers need to keep a pulse on the ever-changing market and consumer behaviors, which change all the time based on these market forces.
"The buying process has become almost organic in that it evolves with the market, reinforcing the already entrenched trend of bespoke commerce."
AM Live is free to retailer and manufacturer delegates who register in advance at www.automotivemanagementlive.co.uk and, apart from its digital theater session, iVendi can also be found at stand B2.