Lego's $1 Billion Expansion, Dealerships Stop Selling E-Mustangs, CAT's Big Move and the Tesla That Won't Stop Burning: Today in the Making, Ep. 72
---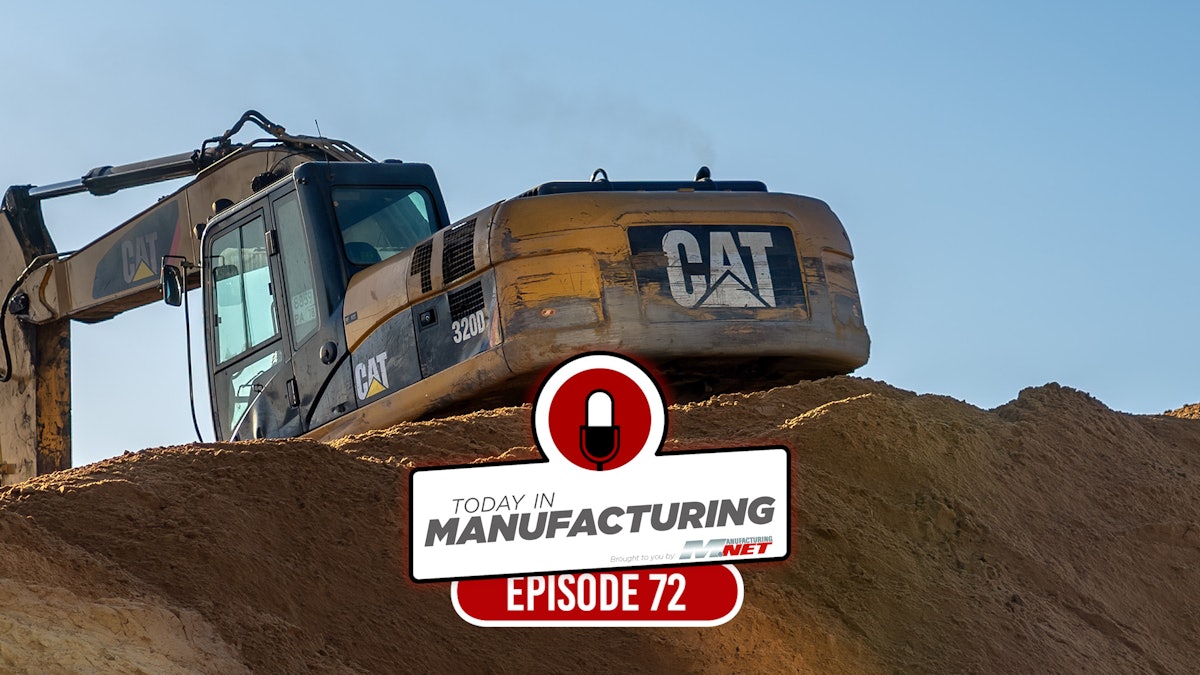 Editor's note: Download and listen to the audio version below and click here to subscribe to the podcast.
The Today in Manufacturing podcast is brought to you by the editors of Manufacturing.net and Industrial Equipment News (IEN).
In each episode, we discuss the five biggest stories in manufacturing and the implications they have for the future of the industry. This week:
The company is building a 1.7 million square foot factory that will employ more than 1,760 people who will mold, process and package LEGO products.
Supply chain issues with cotton, rayon, pulp and plastic are having a serious impact on tampons.
A possible safety hazard with Mustang Mach-E crossovers could cause vehicles to become immobile.
Three weeks after the crash, the Sacramento Fire Department was called to the yard after the car caught fire.
The company was based in Peoria, Illinois for more than 90 years before moving to Deerfield in 2017.
In case you missed it
Renewell Energy is a new startup that has created a mechatronic conversion system called Artemis Prime that takes idle gas wells and turns them into mechanical energy conversion systems.
It could help upgrade EV technology and become more reliable.
Important and necessary implications for markets like Amazon which must be pressured to apply directives for the safety of their customers.
Click here for a free sample from our sponsor, Oil Eater. Oil Eater's powerful cleaners and degreasers have been specifically designed to replace hazardous solvents and are used by industries worldwide. Visit: https://www.ien.com/oileater.
Be sure to like, subscribe and share the podcast. You could also help us a lot by giving the podcast a positive review. Finally, to send the podcast by e-mail, you can reach us at Anna, Jeff or David [at] ien.com, with "Email the Podcast" in the subject line.