Red Flag used car dealers don't want buyers to know
---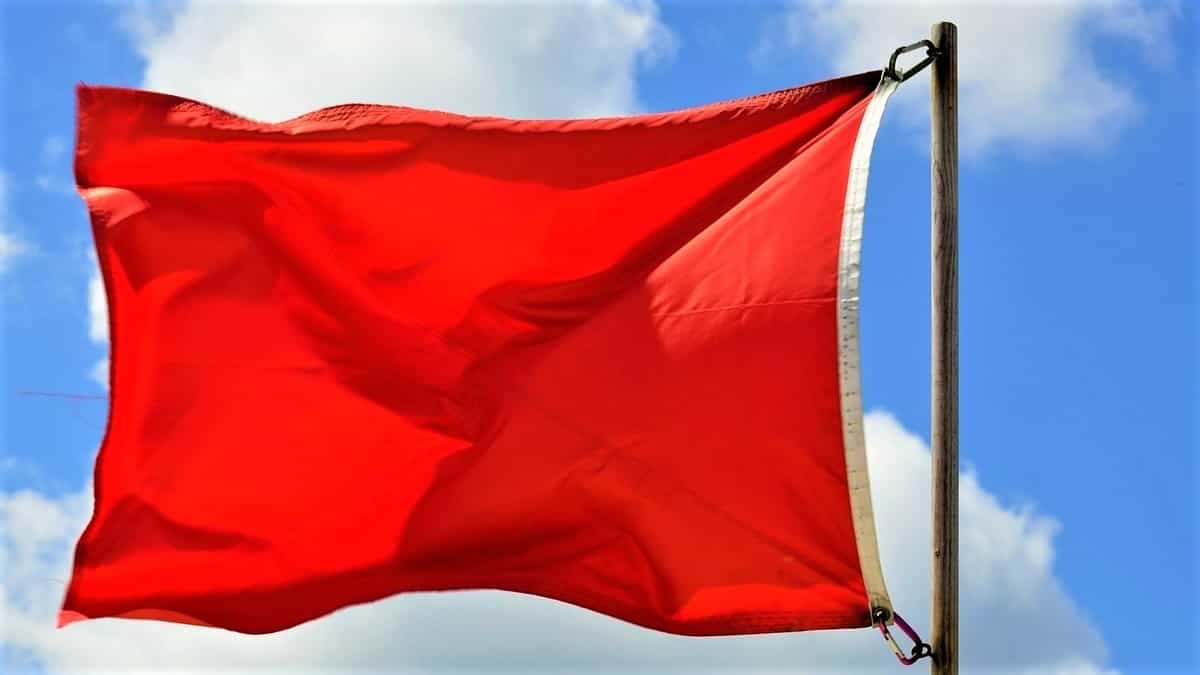 Upset used car salesman
One of the warnings about buying a used vehicle is that rental cars are generally considered a risky used car purchase because, for one thing, they go through more drivers than any other. used car. Which means, quite frankly, you know that not every driver will treat a rental vehicle the way they should and "drive the crap" out of a rental—because they can.
Related Article: Car Dealership Stories From Inside Bad Customers
But it's not just the pilots that are the problem, as a recent video from YouTube channel Lehto's Law points out. It is also the rental companies who, in order to get as much money as possible out of each car they temporarily own, will neglect their rental fleet by not taking the time or expense to properly maintain their cars. In other words, rental cars may have been poorly maintained—if at all—before being resold when the mileage is low enough and the bodies still look like new to ensure resale.
Related Article: How Car Rental Companies Scam People With No Money
In the video, Steve Lehto shares an angry letter he recently received from a used car salesman complaining about an article he wrote 7 years ago warning used car buyers a scam to hide the history of rental cars sold to the public. The scam, as you might have already guessed, involved used car dealers being able to sell a used rental car without directly admitting that the car was previously a rental. These cars were legally sold as "program" cars, meaning different things to different people.
What is a "program car"
One of the ways a car from the program is perceived by some car buyers is that it's a bit like buying a ready-to-run demo model of a device that has been on display for a while until until the unopened boxed devices are all sold out, after which the price of the display model is reduced to make way for the newer model.
Program cars—also known as executive cars—were vehicles provided and used temporarily by company executives or employees for a short period, say 6 to 12 months, and would have traveled 10,000 miles or less before being turned over to a used car auction while a newer model was being used in rotation. Some dealerships or service centers would similarly provide a loaner or demo car as part of their service and to show off a new model.
Both examples should theoretically make a used item purchase a good deal: it's not new and unused, but it's lightly used and priced down, making it a smart buy .
However, when it comes to rental cars, Steve explains in his video below that some used car dealerships have turned to the law to allow them to hide their disclosure of a used car with a track record. to be a rental car by allowing used cars to be renamed as program cars.
Related Article: Scam Alert: What Dealers Don't Want You To Know About Used Car Inspections
Here's what Steve had to say about the hidden used car rental name change:
I upset a used car salesman!
The value of knowing this even after 7 years
The value of the video warning is that even after 7 years some used car dealerships will use similar used car tactics to hide the history of what that used car in the field actually or potentially has crossed. You will find advertisements calling for "government seizure", "sheriff's auction", "surplus models", "bank repossession", etc. a used car that could be a bargain.
Related Article: Consumer Reports Warns Used Car Buyers of Certified Pre-Owned (CPO) Car Scams
The fact is, the advertising labels given to any used car should be a red flag for the smart used car shopper. Only by having a used vehicle carefully inspected by someone experienced in auto repair — particularly the model you're looking for — can you really get a good idea of ​​its true history and therefore of its value.
Related Article: Consumer Reports on How to Assess the True Value of a Used Vehicle
And finally…
For more on why you shouldn't take a used car dealer's word for the true condition of a used car, here's an informative example titled "Toyota Dealer Shows What's Happening really happens when used cars are inspected and certified".
Timothy Boyer is a Cincinnati-based automotive reporter for Torque News. Experienced in early car restorations, he regularly restores older vehicles with engine modifications for better performance. Follow Tim on Twitter at @TimBoyerWrites for daily news on new and used vehicles.
Image source: Pixabay