MERCER — The Mercer County election offices have moved to a separate building outside of the courthouse, giving staff and its mission some much-needed respite.
A former car dealership at 130 N. Pitt St., Mercer, provides the department with more than 7,000 square feet to conduct its business. The office had been in a small corner of the courthouse basement for decades.
"We can do everything in-house," said Chief Electoral Officer Thad Hall, adding that they wouldn't have to travel offsite for training. "And then we have space for treatment."
The service had to overflow into the courtroom assembly hall and basement hallways several times during the year, disrupting other courthouse activities.
"There are no moving things between rooms or buildings," Hall said. "Everything is under this space, under security cameras."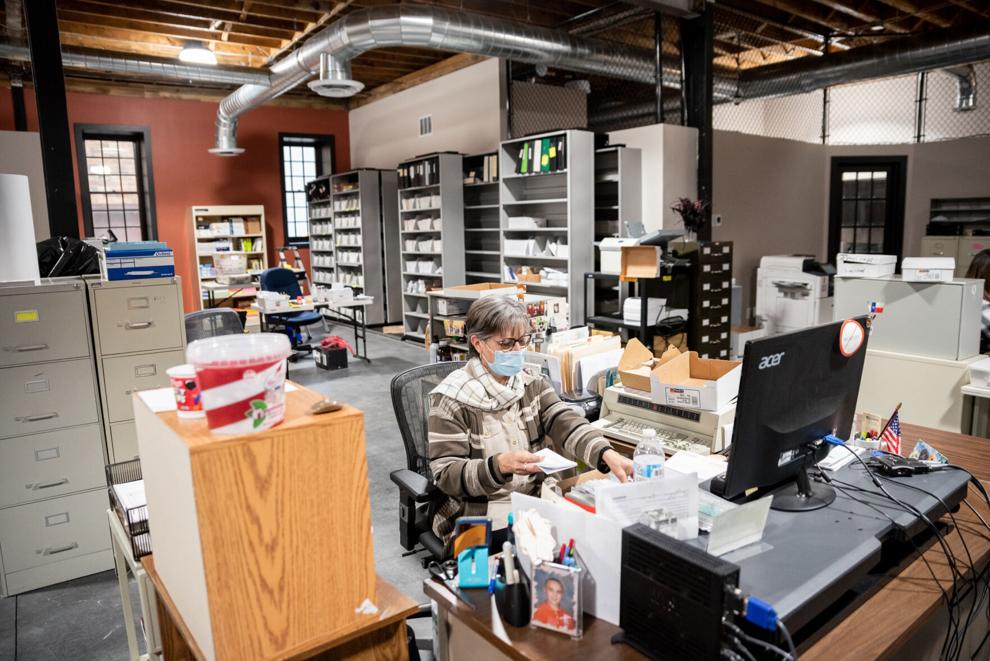 The offices include a separate office for Hall. The terminals for verifying the votes are only connected to each other, not to the Internet, and can be safely locked away in Hall's office.
The main office includes three workstations and additional space to store voter registration records and to complete mailings – including one that was sent on January 6 to give voters the option of receiving mail-in ballots for the year. In this single mailing, the office sent 12,399 letters.
"All of these people were crammed together," Hall said of the space that appeared to be three times the size of their entire courthouse workspace.
Additionally, employees have their own restrooms and kitchen area, as well as a walk-in area with ample counter space.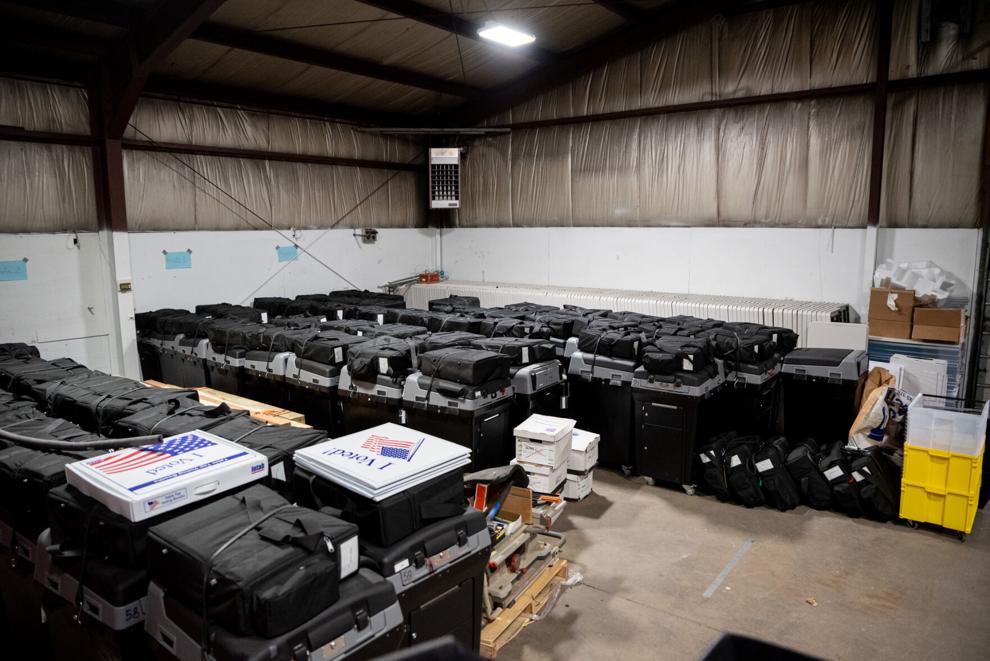 But the new location includes more than just more space. It also has enhanced security.
The largest and most important space is at the rear of the building, right next to the offices, where staff will sort ballots as they arrive on election days.
The office and warehouse have a camera system that allows everything to be monitored 24 hours a day. The office is surrounded inside by a chain link fence and no one can enter the offices without a key fob.
The new office has its own mail system, giving staff until 4:30 p.m. to complete last-minute tasks.
The space is complemented by a large conference room — roughly the size of the department's former office — where staff members will scan ballots to count them.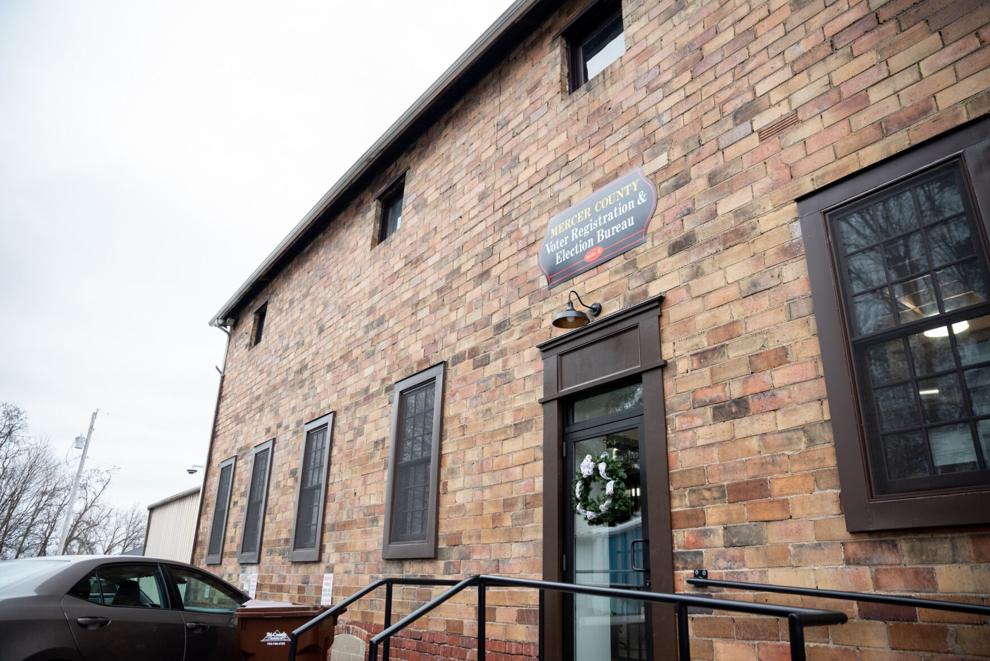 "It's a really beautiful space that we have to work with, to make sure everything is going well," Hall said.
Mercer County commissioners at their meeting last week said they were unsure what they would do with the old election office in the basement of the courthouse.
Follow Melissa Klaric on twitter @HeraldKlaric or email her at [email protected]