Various Dealerships Reveal New Generation Maruti S-Cross Launch Details
---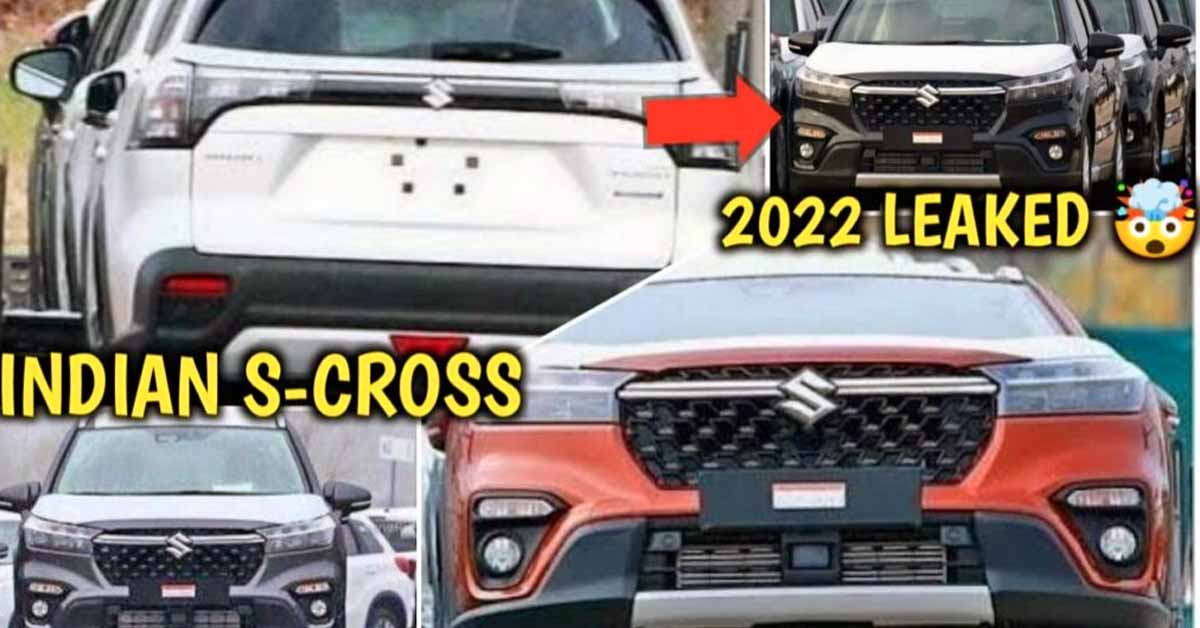 Maruti Suzuki adopts the offensive product strategy for 2022. Having already launched the Baleno, the company plans to launch a host of new models, including the next generation Maruti S-Cross
The country's largest automaker is planning the launch of the new generation Maruti S-Cross, the details of which have been revealed by various dealers in a recently released video. The crossover SUV is not a very popular product, but the facelifted version could give it new appeal. The market is dominated by SUVs of all segments, which makes it a bit more difficult for products like the S-Cross to capture a significant market share. Nonetheless, it's a unique proposition for a few buyers who don't want an outright SUV. Let's discuss what we could expect from the S-Cross.
You might also like: India-bound 2022 Maruti Suzuki S-Cross reviewed by UK media
You might also like: Here is the first look at the Maruti S-Cross 2022!
Details of the launch of the new generation of Maruti S-Cross
In a video uploaded to YouTube, the vlogger wonders about the prospect of the launch of S-Cross. There was no official confirmation from Maruti Suzuki about the crossover, which is why people were unsure whether to wait for it or buy another product. However, in this video, the YouTuber decided to call a few dealerships to do a survey on the S-Cross. The first showroom he called denied having any information regarding the crossover. But he was told by the other two dealers that the launch could be around August and bookings could start from May 2022. This points to a potential launch in the second half of the year.
Specifications
There's no reason to believe that Maruti Suzuki would introduce a new powertrain option with the S-Cross. This means it could be fitted with the same 1.5-litre naturally aspirated petrol engine that the Brezza and Ciaz are equipped with. This engine develops a nice 105 hp and 138 Nm of peak power and torque. Transmission options include a 5-speed manual or a 4-speed torque converter automatic. It's also the similar engine-gearbox combination seen on the Brezza.
You might also like: Maruti S-Cross (GNCAP – NA) vs Raging Bull – See the result
You might also like: Check out India's first Maruti S-Cross with 4×4 drivetrain
In terms of design and features, it would see further updates on the exterior as on the international model. The rear part could be particularly different from the current model. Inside, the S-Cross would come with all the modern conveniences and features as we saw on the new Baleno. Therefore, it could be an attractive alternative for people who want to move away from SUVs.
Join our official telegram channel for the latest free updates and follow us on Google News here.