Water Resources Department SDO and RJD chief among 8 arrested for theft of 60ft long bridge | Patna News
---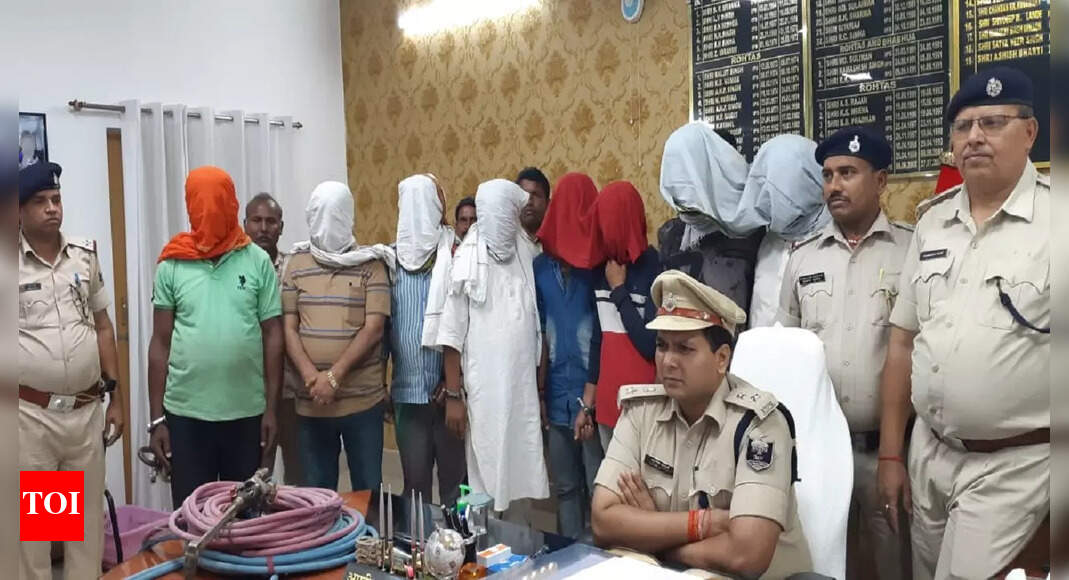 PATNA: A total of eight people, including a Sub-Divisional Officer (SDO) from the Water Resources Department and an RJD Block Chief, have been arrested in connection with the notorious case of the theft of a frame bridge from 60 foot long iron from near the village of Amiyawar in the Rohtas district of Bihar.
Rohtas SP Ashish Bharti told TOI by phone on Sunday that police also recovered and seized an earth-moving machine, a van, a gas cylinder and a gas cutter used in the bizarre theft. The police also recovered the stolen iron chains weighing around 247 kilograms and Rs 3,100 in cash from those arrested, Bharti said.
Stolen: A 500 ton steel bridge in Bihar
Those arrested were identified as Radhe Shyam Singh, Subdivision Officer, Sone Canal Subdivision, Nasriganj; Arvind Kumar, a seasonal daily wage employee of the Water Resources Department's Canals Division, Chandan Kumar, owner of the vehicle used in the robbery, Shivkalyan Bhardwaj, an RJD block chief and a resident of Amiyawar village, Manish Kumar, Sachchidanand Singh, Gopal Kumar and Chandan Kumar, all four are scrap dealers and residents of different places under Akorhigola police station in Rohtas district.
According to the police, the thieves stole the bridge in connivance with SDO Radhe Shyam Singh of the WRD.
The SP said others involved in the bizarre crime would soon be arrested and the rest of the stolen iron channels and rods would also be recovered.
A few days ago, a gang of thieves pulled off an extraordinary heist by robbing an abandoned 60ft bridge in Rohtas district in broad daylight. The thieves, posing as employees of the state water resources department, used gas cutters and earth-moving machinery to demolish the bridge and escaped with the scrap metal.
Arshad Kamal Shamshi, a junior engineer in the Nasriganj canal sub-division of the water resources department, said villagers had informed them that some people posing as WRD employees had uprooted the bridge using machinery such as earthmoving machinery and gas cutters.
Shamshi filed an FIR with the Nasriganj police station on April 6 regarding this.
Soon after the police learned of the incident, a Special Investigation Team (SIT) was formed and the police opened an investigation into the strange case of theft under the supervision of SP Ashish Bharti.