What to expect when you go to a dealership to buy a car
---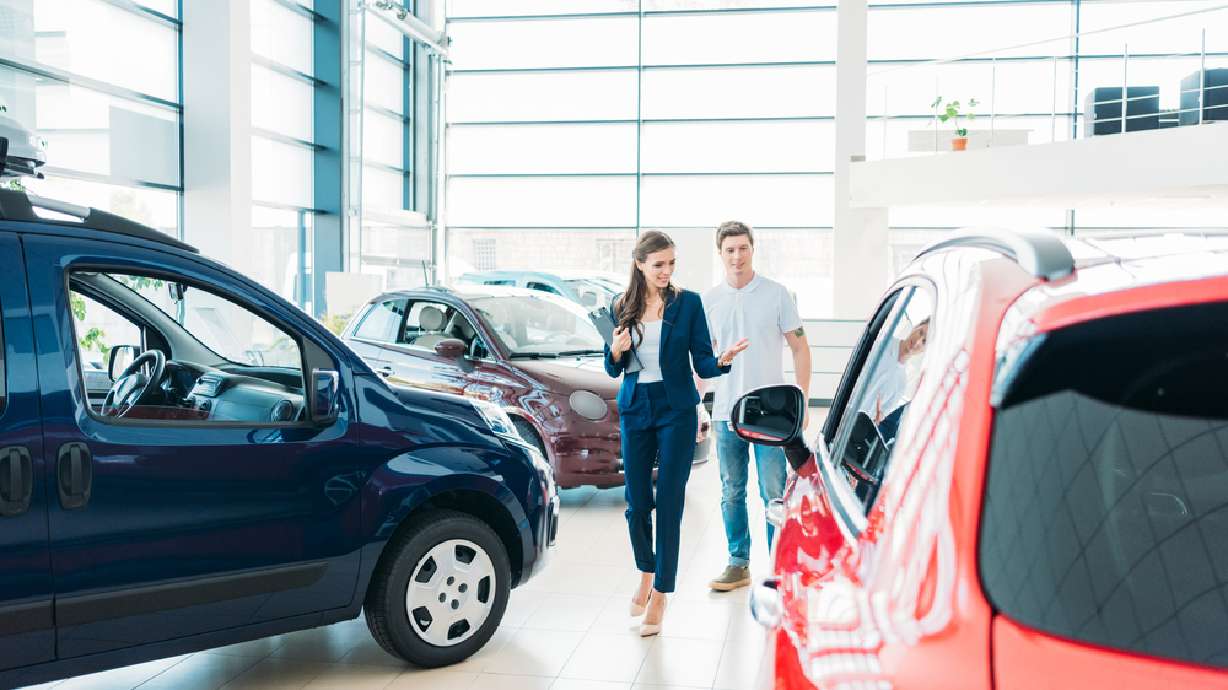 Estimated reading time: 5-6 minutes
Buying a new car is a big deal, but it doesn't have to be stressful. Competition is fierce in car sales, so rest assured that a dealership will roll out the red carpet to win your business, especially at Ken Garff.
In this market, buying new often makes more sense than buying used. But, if you've never bought a new car, going to a dealership can seem like a daunting experience. Not to be feared though. Working with a dealership is a fairly straightforward process if you know what the process is like.
Here's what to expect when you go to a dealership.
Explore car options
To make your dealership experience as efficient as possible, it's usually best to have researched potential vehicles beforehand. Resources like Car and Driver, Motor Trend and others help determine which car might be right for you.
When you arrive at a dealership, don't be surprised if a salesperson greets you after you exit the vehicle. They're there to help you (and close the sale), so don't be afraid to ask about each vehicle you want to check out.
A car salesman should know everything about each model in the lot and will be able to point you in the right direction. While some sellers in years past may have insisted on outright selling, most sellers these days, like Ken Garff's, just want to help you out and provide you with a great, no-pressure buying experience.
Spending time with the car
Once you start focusing on one car, spend all the time you need to make a decision with confidence. Sit in it, press the buttons, adjust the seating position and check the back seat and cargo spaces. Take it for a test drive on city roads and on the highway. Drive it with the seller and on your own (or with your friends and family). Then take some time alone to assess what you think about it.
Autoblog's Greg Rasa explains that the seller should allow you to spend all the time you need with the vehicle so you can feel good and confident about the decision. Once you've made your decision, the salesperson will lead you inside to discuss next steps.
Discuss financing, exchanges and terms
This is another step that's made easier (and faster) by doing some homework beforehand. Knowing what you can afford is essential for this phase of the buying process.
After having a great time with the vehicle, it's time to get inside. Together with the seller, you will then arrange financing, discuss the trade-in of your current vehicle, negotiate the sale price and more.
The dealer will offer you several financing options which are generally very competitive. However, you are not required to use dealer financing. The Consumer Financial Protection Bureau explains that your local bank and credit union can also finance the purchase of your new vehicle.
But be aware that dealerships will likely have incentives tied to financing your vehicle through them, which could mean a better deal for you in the long run. If your local bank or credit union offers better terms, the dealer will likely be able to match their offer.
Once you've finalized a sale price and established a rate, term, and payment, you're ready to close.
Sign the paperwork
Signing the final documents may seem daunting, but it's not. At this point in the buying process, the seller will hand you over to a finance manager who will have prepared sales contracts for you to sign. Most documents deal with numbers, for example price, payment, taxes, rate, duration, etc., but there are also several legal documents that you will sign regarding taxes, titles, registration, etc. .
Writing for Nerd Wallet, Philip Reed mentions that the CFO will also discuss extended warranty and other protection and care packages that can be funded under your loan.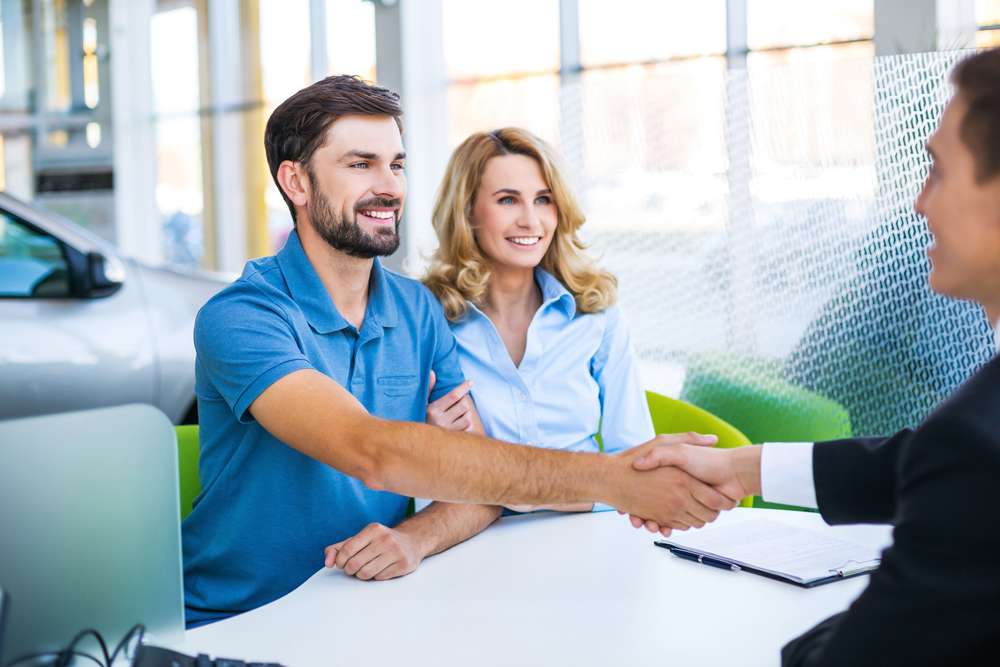 Take delivery of your new vehicle
While you sign your documents, a delivery team will prepare your vehicle for you to take home. They will remove all plastic and factory packaging from the interior and clean the exterior. If you have specific preferences for cleaning or prepping the vehicle, let your salesperson know and they'll leave it for the first wash, writes Hagerty's Matthew Fink.
Then the seller will go through the pre-delivery checklist with you. This includes a final inspection, explanation of any tricky technology, highlighting of special features and more.
Then the seller will give you the two keys and the vehicle will be yours!
Plates and registration
Finally, a few weeks after your purchase, the dealer will notify you that your plates and registration have arrived. You will have the choice of going to the dealership to pick them up or have them sent to you by post. Then you are ready!
Are you looking for a new car? Look no further than Ken Garff dealerships here in Utah. Find your local Ken Garff dealer on their website, kengarff.com.
×
More stories that might interest you