Why car dealers can't afford to neglect tire sales – David Boyle
---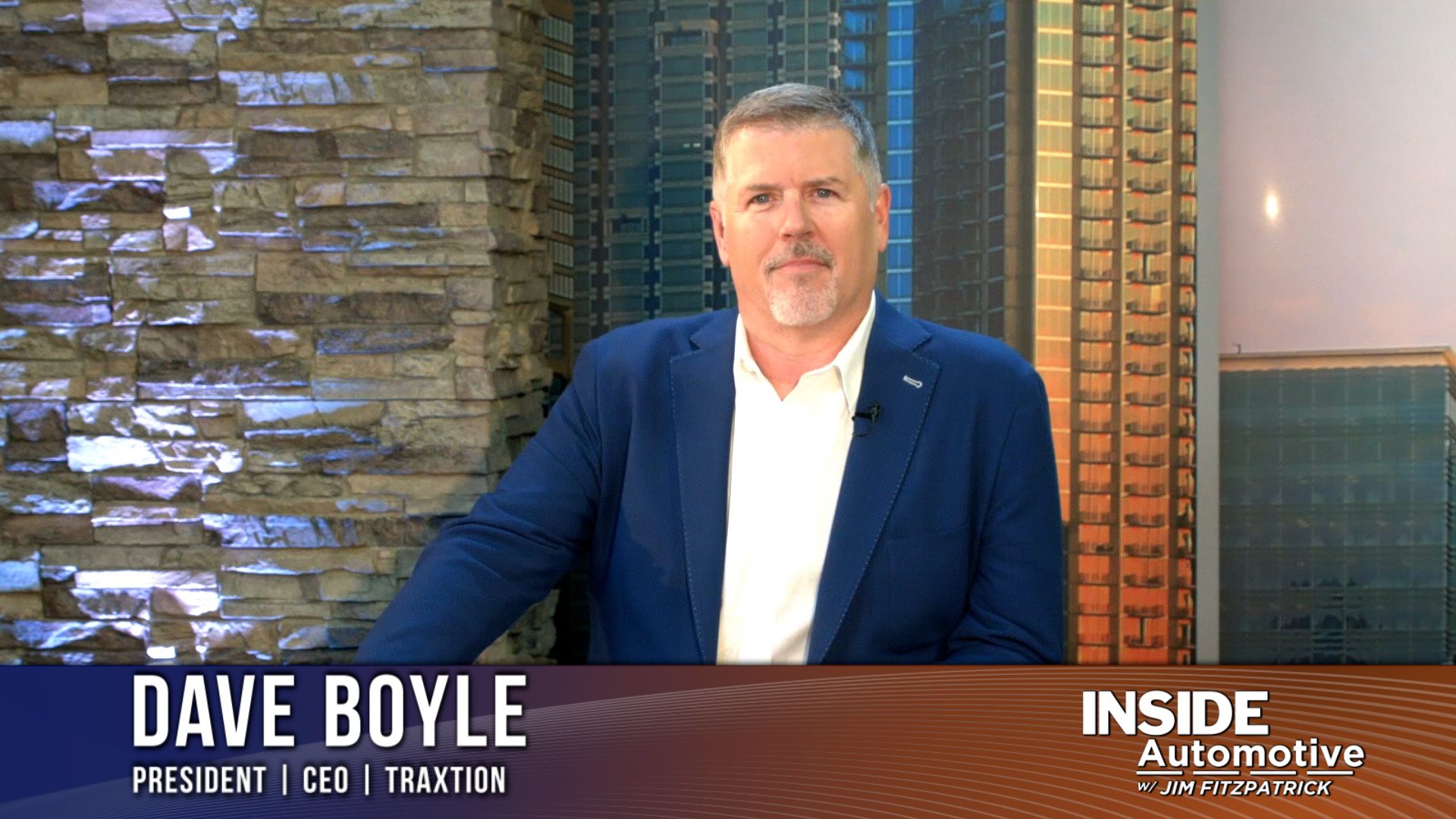 Welcome to another edition of Inside Automotive on the CBT Automotive Network. Tires are essential in everyday life, whether you are a car dealership or a consumer. So while many dealership service departments are looking for ways to be more efficient and cost effective, we wanted to discuss TraXtion's solutions with Dave Boyle, President and CEO. We'll also get David's perspective on the EV revolution and what dealerships are doing to prepare for it.
TraXtion is a software-driven technology company revolutionizing the $30 billion maintenance and tire service industry. The only reason behind selling tires is retention, Boyle says. When looking at the retention of a typical car dealership or OE, it's around the 30,000 mile mark that retention drops dramatically. It takes about the same mileage for the first set of tires to wear out, and since most consumers don't look to dealerships as a source of tires, they start working in the aftermarket. Then car dealerships start spending a lot of money trying to win back those customers.
"If you capture that first tire sale, your retention numbers go up, you flatten the waterfall a little bit. And the retention numbers go up a lot. And the end result, you have much better long-term retention, and you'll sell that more vehicles," says Boyle.
Boyle believes customer retention has tremendous value, and it can all start with tire sales. He explains that when TraXtion customers sell more tires, they sell a lot more other service jobs like alignments.
It starts with seizing the opportunity. For over ten years, TraXtion has developed and perfected sophisticated technology that scans tires and automatically sends a report by text message directly to the customer's smartphone. The SMS also initiates a dialogue with the customer.
They are more likely to trust a data-driven analysis of their tires than a service advisor. While TraXtion's software empowers consumers, it also adds layers of reporting and metrics that auto dealerships need to monitor.
TraXtion is also keeping tabs on the emerging electric vehicle market and how it could permanently alter service drives across the country. Many services, like oil changes, will stop once electric cars develop. However, Boyle says the good news is that one of the weak points of an electric vehicle is the tire. Owners of electric vehicles go through tires much faster. Tesla has released data showing 23 tire service visits over a 400,000 mile life for one of their test vehicles.
"When we started this business, our goal was to help dealers sell more tires. We knew it would fit and impact retention… Obviously tires are still a big part of what we do, but what we learned along the way is that our system not only analyzes the tire wear, but it also analyzes the tire. for a line-up," says Boyle. "And what we've found is that there are even more opportunities with rosters."
To learn more about TraXtion, visit traxtion.comor schedule a demo here.
---
Did you enjoy this interview with Aaron Bickart? Please share your thoughts, comments or questions regarding this topic by submitting a letter to the editor here, or contact us at [email protected]
Be sure to follow us on Facebook and Twitter to stay up to date or catch up on all of our on-demand podcasts.
While you're here, don't forget to subscribe to our email newsletter for all the latest automotive industry news from CBT News.